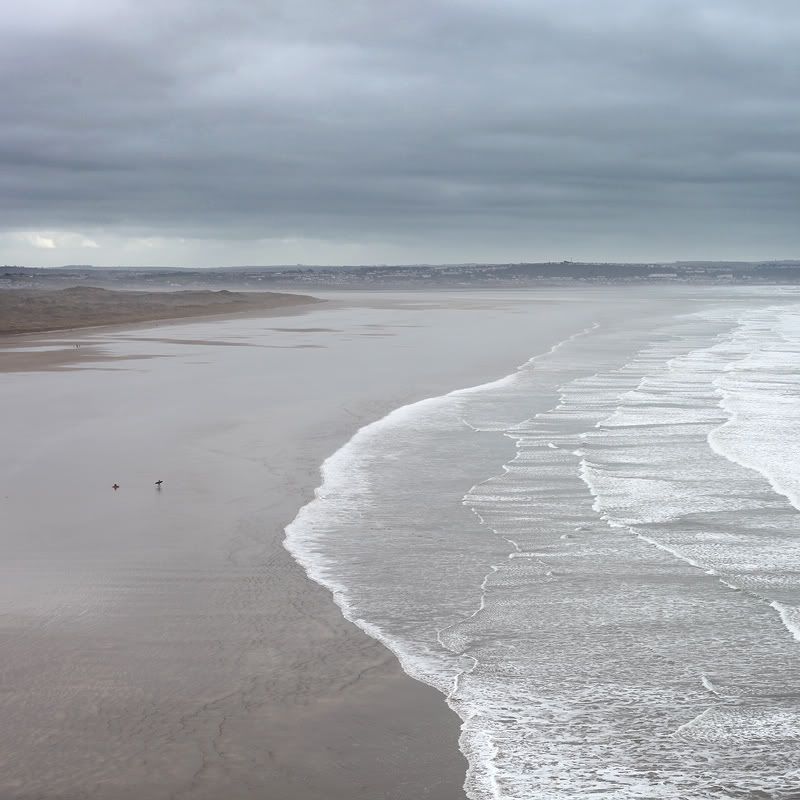 Atlantic ocean (or is it Celtic sea? Doesn't matter really, sea being part of the ocean), as seen from layby onthe road from Saunton to Croyde,
somewhere halfway
.
I post pics from Somerset (or Devon on this occasion) in no particular order.
We decided to take our car out for a drive couple of days after we arrived to the cottage. As soon as we drove out, it started making loud bangs somewhere under my (driver's, that is) feet. Perhaps not very wisely, I drove it all the way to Barnstaple before stopping in Homebase carpark.
Kirill
went inside to ask for a nearest garage. He emerged in company of a man whose name I don't recall (sorry, I was stressed by then) who offered us to follow him to a place where there were a few garages side by side, including one where he took his own car. We followed his car and soon his mechanic told us that suspension spring was broken and it can break more stuff (like piercing the tire) if not attended to. Unfortunately, garages don't stock much spare parts now, so we had to leave the car at Barnstaple and come back by bus - two buses, to be precise.
The experience was definitely useful in many ways. Next time I hear any suspicious noises, I will know to stop at the nearest place. Plus, everybody we met were very helpful, and I now know for sure that it's possible to travel in english countryside by public transport, if you don't mind a bit of walking now and then.

I feel especially thankful to the gentleman who took us to garages from homebase carpark - he even offered to drive us back to the cottage, but I felt that it'll be way too much to ask, plus, to be honest, all of us won't have fit in his car anyway :) Thank you again, and sorry I can't remember your name, but I really was stressed

Picture above was taken after we collected repaired car from the garage a couple of days later.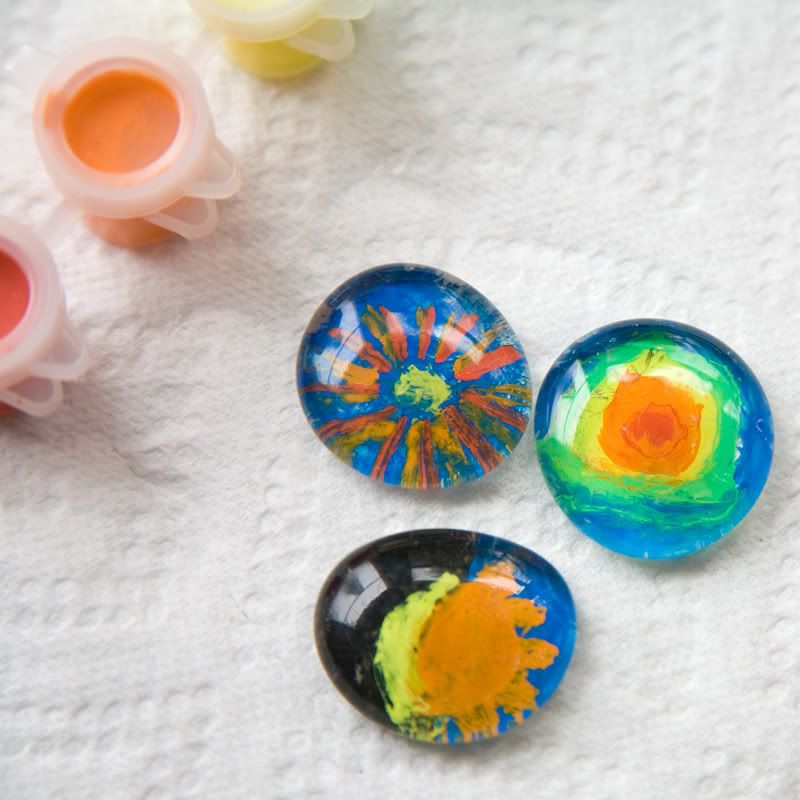 and this is one of the things Timur entertained himself with while in the cottage - glass pebbles painting. He would have done better if his brush was proper one, but even so I like what he has done - especially the circular design