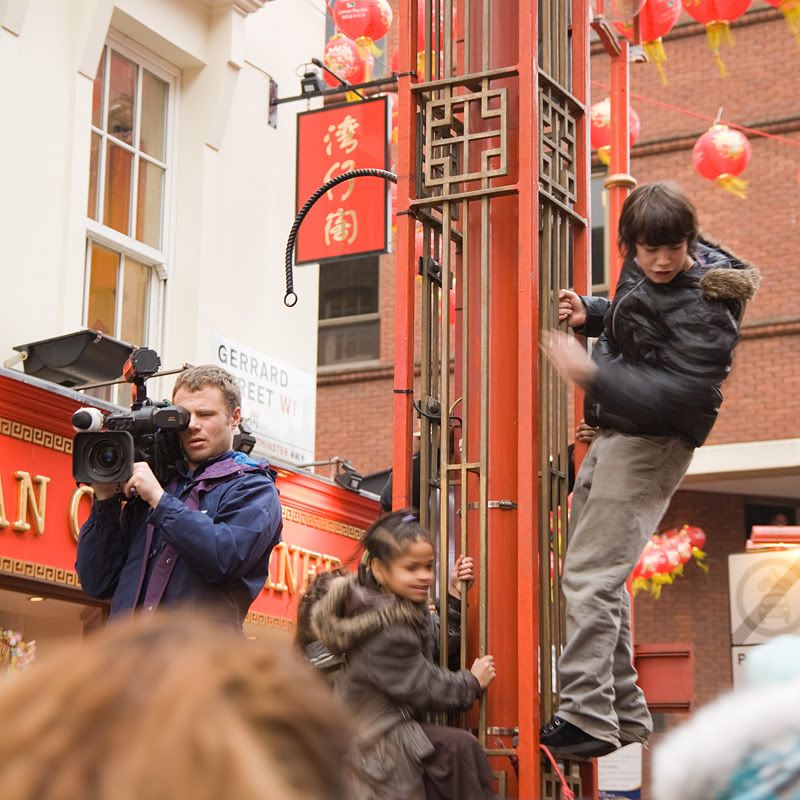 A few more pictures from Sunday and that's it (it was dark).
Those guys were clinging to a post of the last gates (
Paifang
) we passed before moving on to Trafalgar square. Don't know if the guy with the camera is anything to do with television.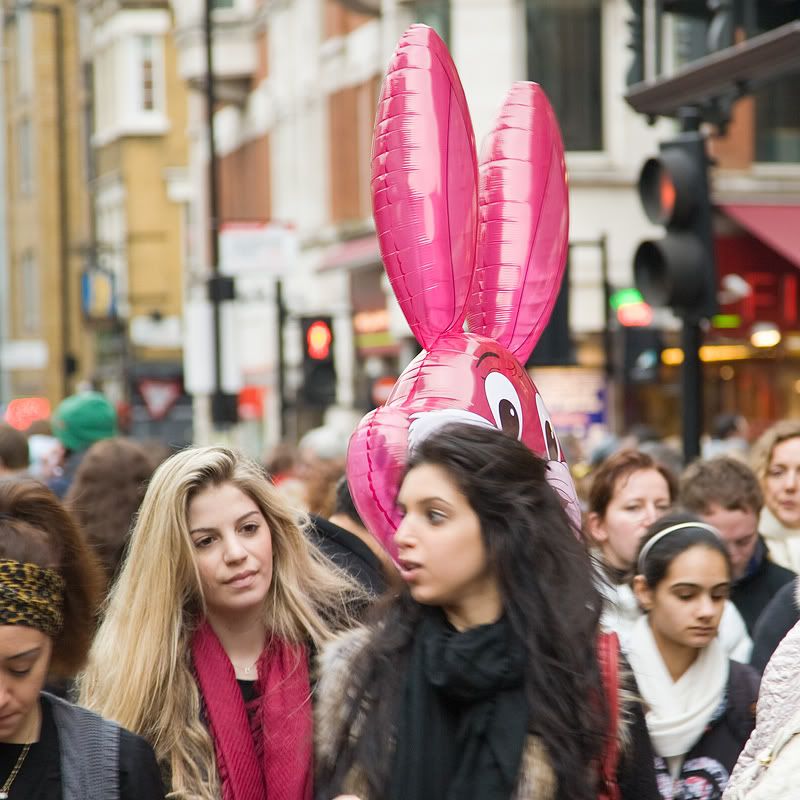 Unexpected variation on "year of the rabbit" theme :)
This hat was being passed from one person to another and pictures taken by pretty much everybody around - don't know if it was a photography spot or sort of installation project for somebody, we were dragged along by two hungry kids in search of a place to eat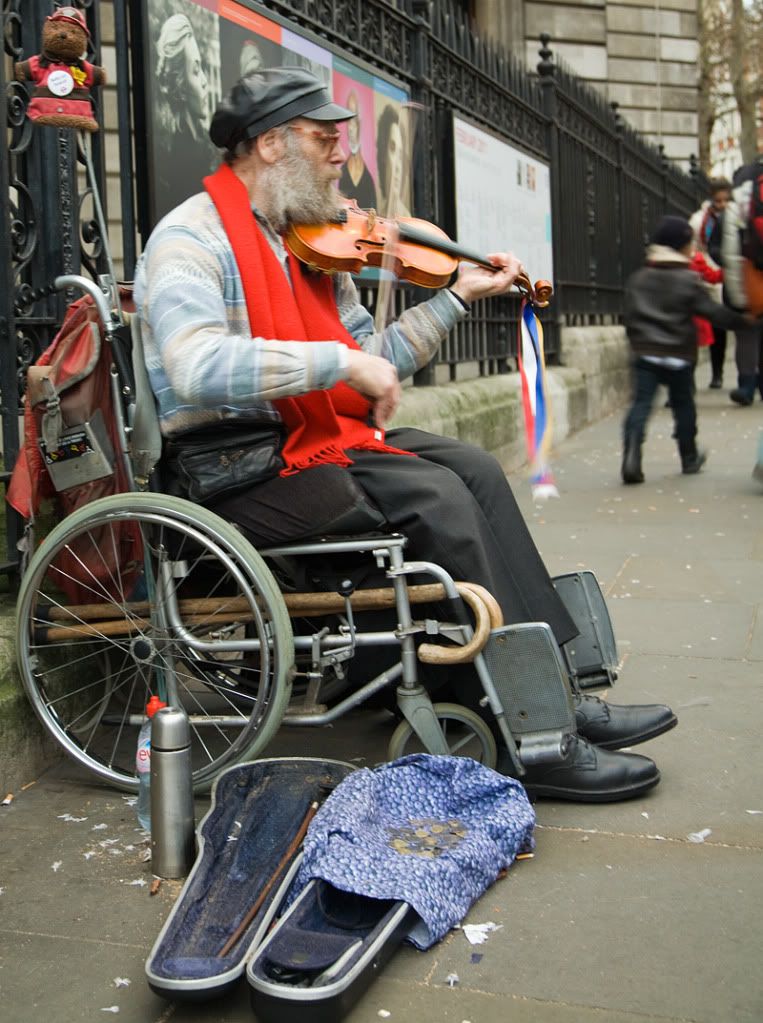 Musician in front of National portrait gallery
We must have missed some sort of parade with balloons - got the moment of one of them being taken away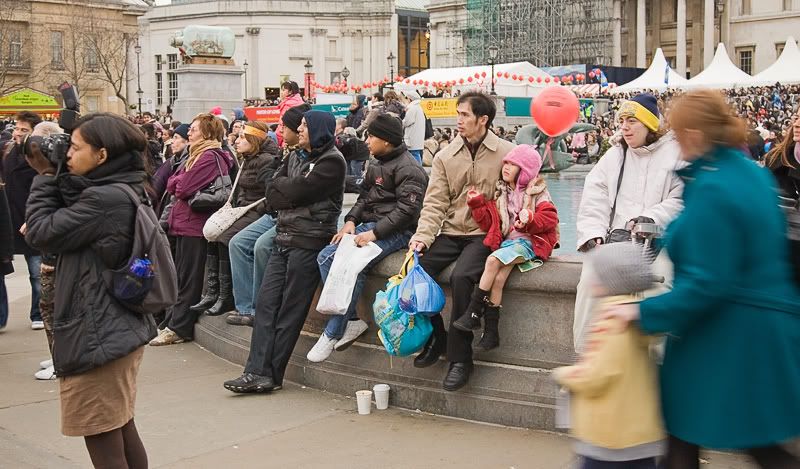 There was a big scene on Trafalgar square itself, facing National Gallery and steps, and there was a big screen as well. It was a lot less crowded there, and I think I can see why - looking at this more official and organized performance was not as interesting as being in the crown in Chinatown itself.