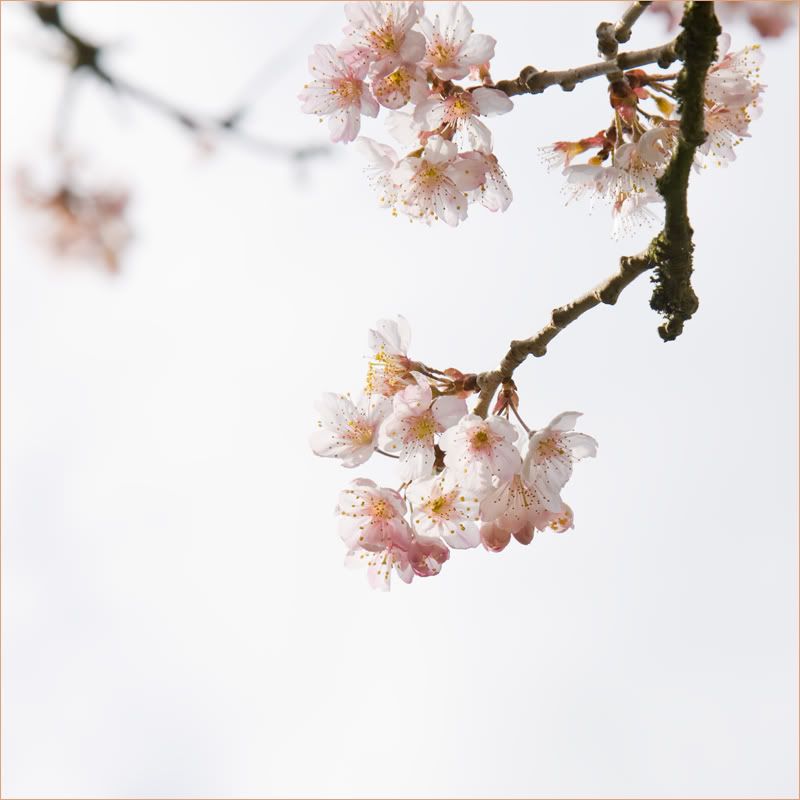 Prunus pseudocerasus cantabrigiensis, woul you believe it. meaning something like "false cherry of Cambridge". blooming today in University botanic garden of(surprise!) Cambridge.
I don't know, maybe it's not that strange, the garden is old, there must be a few plants that originate there (I even found a reference to an
article dedicated to such plants
). But it definitely was a surprise to read this name on a little plaque.