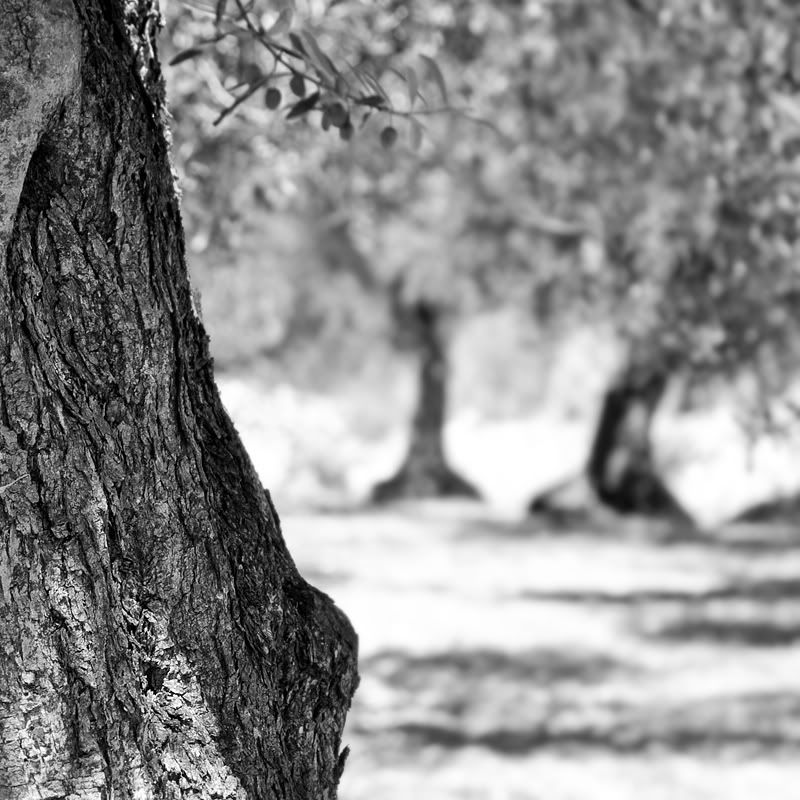 this old olive garden is along one of the roads that lead from village called Kozino (I can't put the right accent on "z", so probably the most appropriate spelling is Kozhino) to the sea.
Village itself is not far from Zadar - about 5 km, on the main road to Nin. Looks like the original village didn't came down to the sea, but now there is a strip of new developments next to the seaside and it is joined to the old village by at least two steep-ish short roads. Once you get to the sea it's a bit disappointing - the seabottom is stony, with inevitable sea urchins. There is just one cove where bottom is sandy, but it is still fringed with stones, so you have to negotiate those before you can feel the sand under your feet.
Having said that, the apartment that we rented there via one of tourist agencies in Zadar was the most comfortable of four places we stayed in over those nine nights. Another plus side was that Nin, with its truly sandy beaches, was not very far and local buses did take us where we want to go - not always quite on time, granted, but we were never in a hurry anyways.
View Larger Map
photos from Croatia for sale at shutterstock