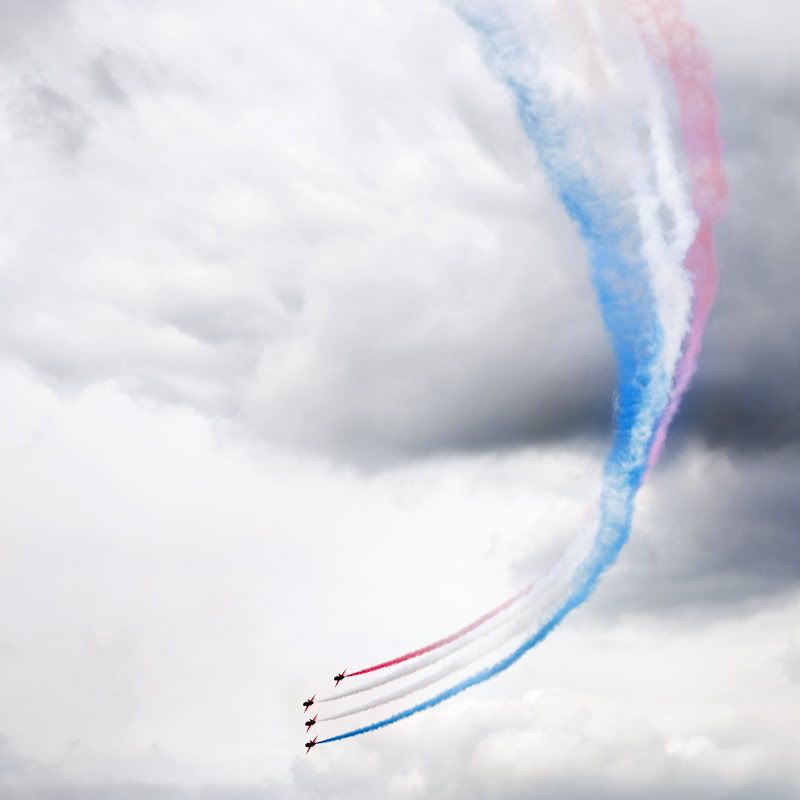 ever impressive red arrows display over
Duxford museum
today. They are going to kick off the display tomorrow at two, apparently, so there is still a chance to catch them over this w/e.
Yesterday a jet team was doing a display very close to our house. We immediately assumed that they were red arrows, except when they flew really low, I saw that the jets are in fact blue. I was somewhat perplexed, but decided this was a new look for red arrows (Blue is New Red, you know). They did some figures that I didn't ever see the Red arrows do - a heart pierced by an arrow was one.
Today it transpired that what we saw yesterday was French aerobatics team - Patrouille de France, and they will perform today only. Problem is, nobody seems to know what time. We are assuming they'll close the show at about 5, so we are heading back to Duxford soon.