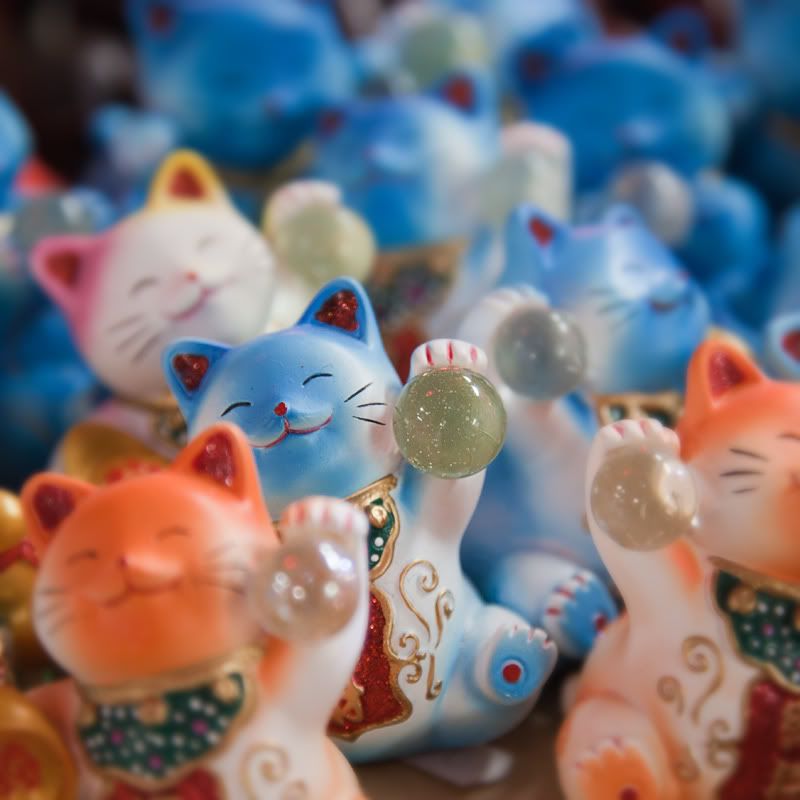 Since we went to London Chinatown for Chinese New Year, Timur insisted on going there again. He had stuff to buy, basically, and wanted to have a closer look at many small, bright (and, to be honest, useless) things that are for sale.
I must admit that displays of many brightly-colored things have similar effect on me. I tend to start thinking that I surely need at least one of them. It is an effect that I observed in Venice, too.
Well, now I have a lucky cat (small one!), Timur has a pair of
Baoding balls
and Yuri has a mysterious vase-shaped, small object, expensive for its size. It may even be a vase - for one really small flower.
To quote Cat:
All in all, a 100% successful trip!