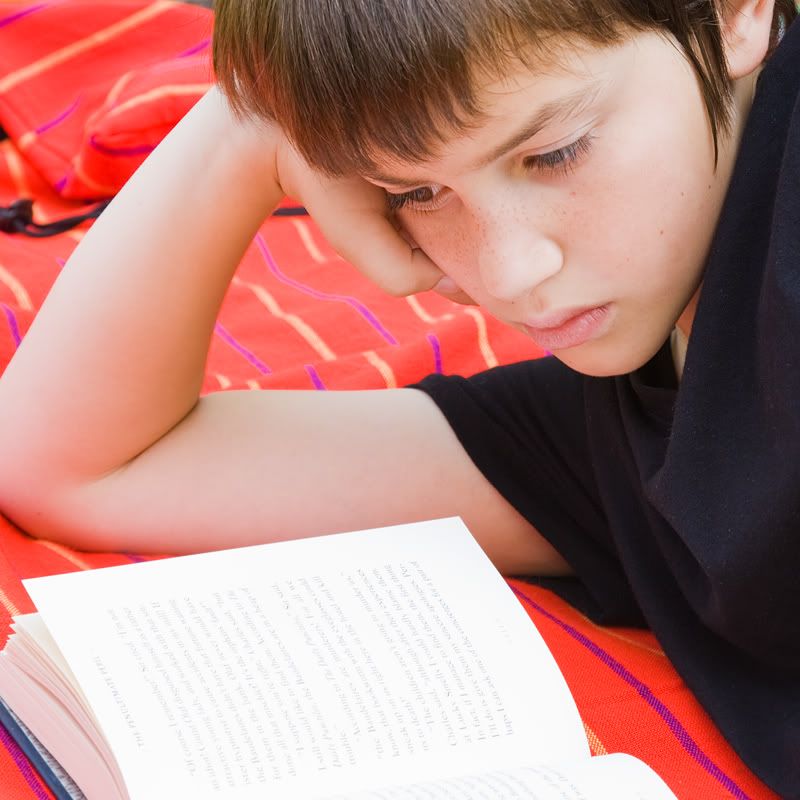 Timur is reading a book from
"A Series of Unfortunate Events"
. I think it's book number twelve out of thirteen. He looks quite engrossed and he really is, which is a nice thing to see. Usually, he prefers books of "Eyewitness guide to.." type - information books with lots of illustrations.