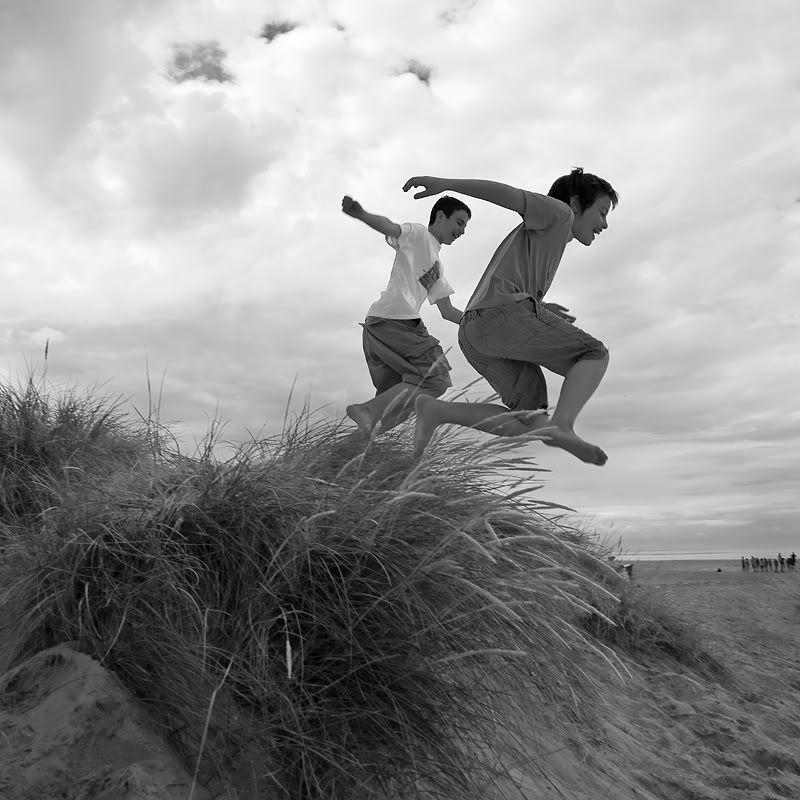 they are not IR photos, of course, but the day was grey and the out-of-camera results were not that great, although dynamic and emotional. They were near-silhouette, but not near enough, plus it felt wrong to loose all the texture from the clouds.
Here the blue canal is almost zero and red and green almost equal, so it's not really IR either, but close. I like the results, they look like photos from old magazine.
Conversion was done with
photoshop elements
(I would love to have full PS, but it's expensive and elements cover most of my needs anyways)
Place is Wells-Next-the-Sea, that marram-grass covered hill opposite from the row of beach huts.