Today we went to Duxford saturday workshop children theather performance "African Jigsaw". Both Yuri and Timur took part. In Yuri's case you could plainly see that he was rather uncomfortable with being the tallest and oldest boy on stage - there were simply no possibility to hide behind anybody. After the performance he relaxed though and agreed to pose with his "beggar'd cloak" (my old-but-never-used-properly sarong) outside
you can see how much better flash-on images look with a bounced light.
In this case the light was bounced from the ceiling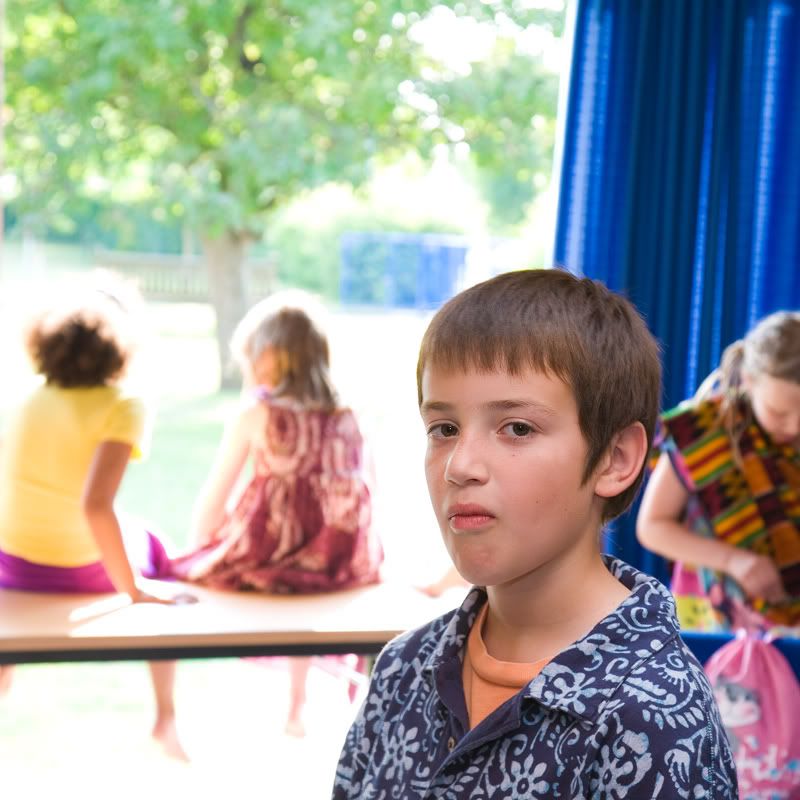 (although why on earth Timur keeps making this face when posing puzzles me). I love the background with two girls in the sun, happy feel to it.
and here the flash is direct, nowhere to bounce it off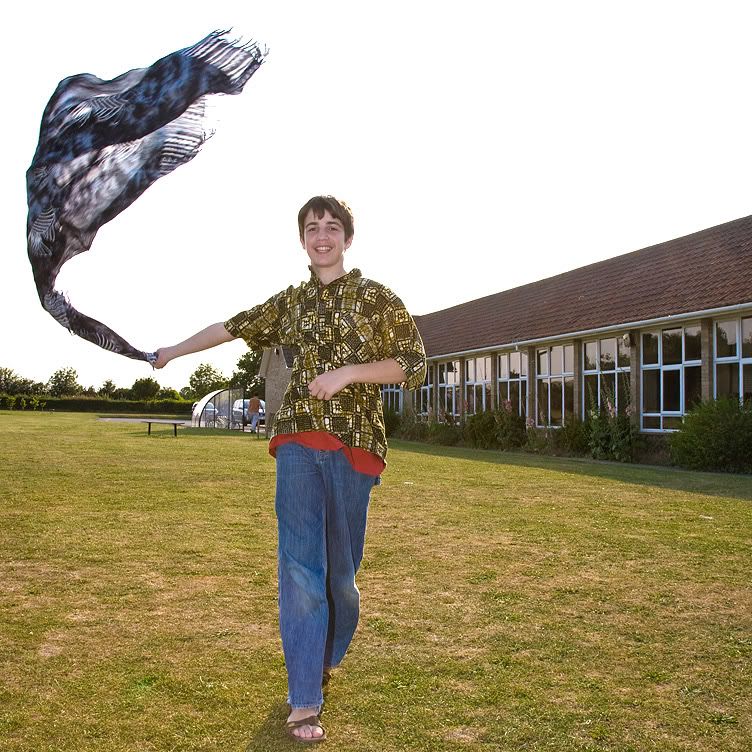 still, nice dynamic picture.