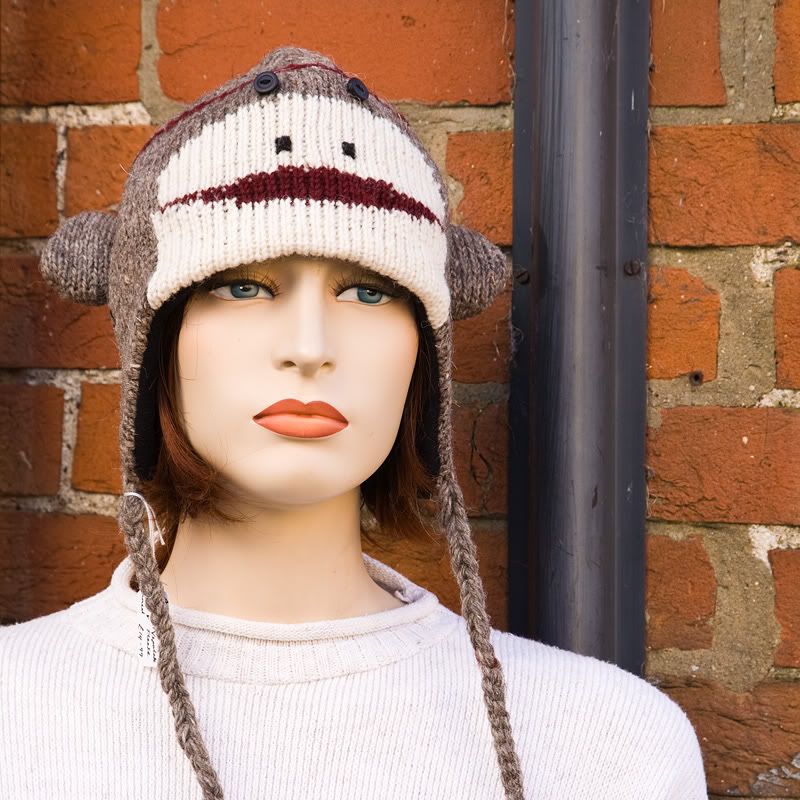 She's wearing a monkey-head knitted hat and no arms.
In the article below it is explained that one hand went missing last week. When I popped into
the shop
today, Pamela told me that since then one arm turned up, then another went missing, so the mannequin is guarding its street corner "completely 'armless".
She also told me of her call to the police. She wished to report a theft, she said. Policewoman on the other end of the line, preparing it write it down, asked what was missing. An arm, said Pamela. You can probably imagine that it was not a very straightforward affair, that report.