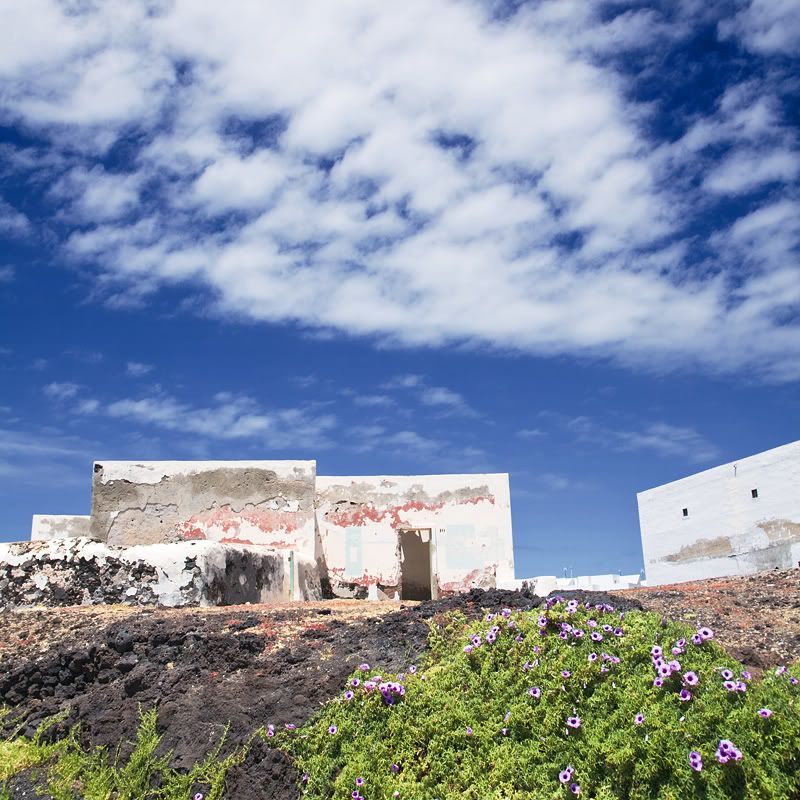 we found this old house in El Golfo - village where you come to eat seafood. I am not sure if anybody ever lived in it, or it was abandoned at the construction stage, but it looked very picturesque, what will grungy walls and blue sky and bindweed flowers below it
Village itself is very small - one main street with a few cul-de-sacs off it. Its restaurants (apparently raison d'être) were nicely positioned and served good food, but charged more than elsewhere - specifically for the location, I guess.
The road to the village is in good condition, but quite curvy as it follows the coast. There is a picture of the road
here
, so you can see fr yourself.
Apart from the restaurants and black volcanic sand beaches there is one more sight to see there, but having seen it I am not sure it was worth it -
Charco de los Clicos
. What you see if you follow the link is exactly what it is - a shallow strangely colored pond on black volcanic sand. If you do want to see it, I would advise to go to the village itself, park in the first carpark on the left, and walk about 100-150 meters. You will get a good view of it from a high-up point. If you follow the sign on the road instead, you will come to it on the same level and will get a worse view. It appears you can't come right up to the pond itself anyway - there is some sort of barrier, just about visible in the picture.