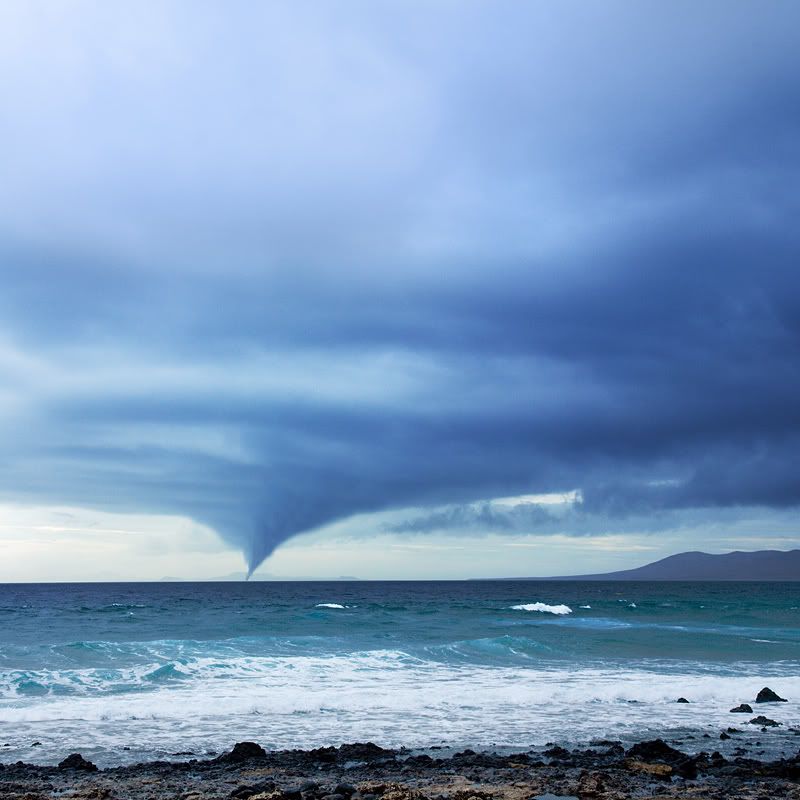 I have a few pet fears. those include flying (not very original, I know), and natural disasters of various kind. I never experienced one yet, and hopefully never will, but I do feel somewhat panicky when, for instance, wind is getting too strong for my liking
picture above is not a real tornado, of course. people who saw one will probably point out a lot of things that are wrong .
but there is some justification behind it - when on Lanzarote in December last year, we saw this cloud that I think was trying to become a funnel, but kind of abandoned the idea half-way. I took a picture (surprise, surprise). and worked on it a bit :)
that's how the original cloud looked, only the contrast bumped up.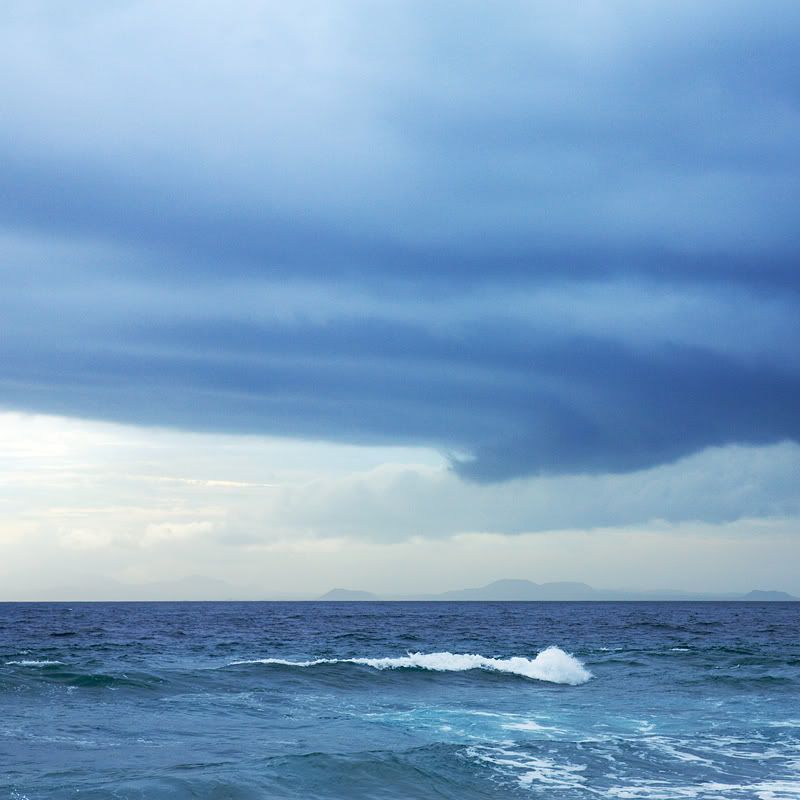 Island in the background is Fuerteventura