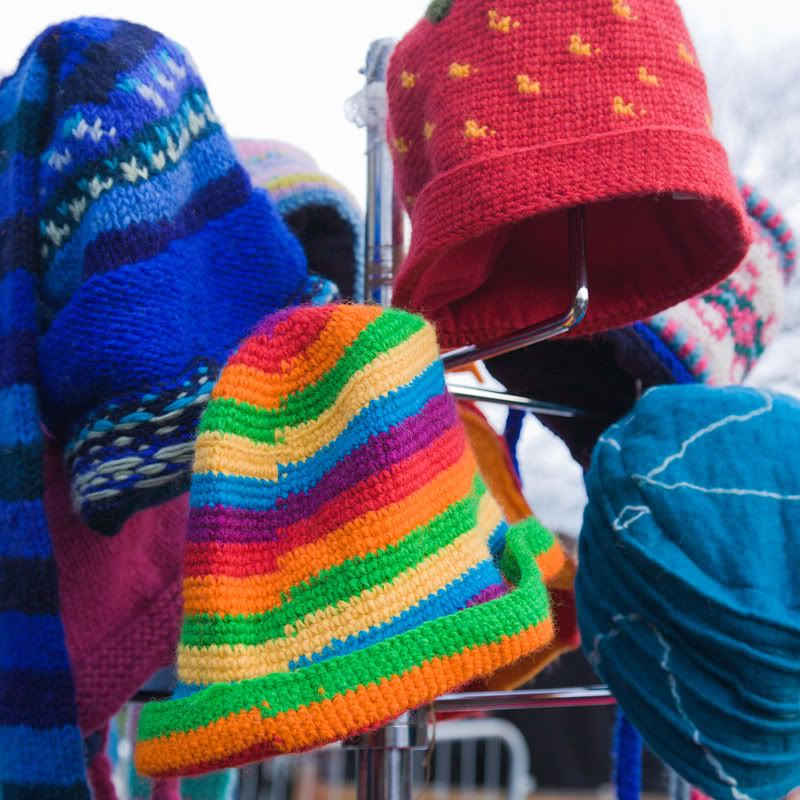 about Edinburgh again - it was cold there over the new year, but no that cold (granted, it got colder later, but we were already gone by then). There is a saying which goes something like "there is such thing as bad weather, but there are badly chosen clothes". (I was going to write "russian saying", but I am not sure that it is russian). So, the weather was *good*, but -
we found ourselves somewhat unprepared for cold, especially, unexplicably, Timur. I even had to pull off my over-the-knee socks from under my jeans (it's not easy, I tell you, balancing on one foot on ice) and put them on his legs a few minutes before midnight.
Next day he bought himself a pair of gloves with union jack knitted on them from this stand. He haven't lost them yet, which probably means that he likes them. The stand is a part of little winter fair just under the Scott's monument - check it out if you have a chance, they have some amazingly cheap hand-felted hats too (Kirill got himself one).